Door Hanger Printing & Design in Dallas
Open the Door to New Business
Want to put your business in your customers' hands? You need door hangers! At Minuteman Press - North Dallas, we specialize in printing eye-catching, professional-grade door hangers that are durable, cleanly designed, and above all — impossible not to notice. After all, everyone uses doors. Whether it's visiting town for one of Dallas's conferences or trade shows, music festivals, or simply enjoying a Dallas Mavericks game, thousands of potential partners and clients are just a doorknob away. 
No matter the product or service you're advertising, choose the neighborhood or location you want to impact, and get printing! Thanks to our free consultations, affordable pricing, quick turnaround, and best-in-class customer service that prizes a personal touch, there's no better choice than Minuteman Press - North Dallas. As a locally-owned and operated small business, we know what it's like to live and work in the Dallas area, and we always go the extra mile to get to know your business so that we can offer the very best options when it comes to your printing needs. 
DOOR HANGER PRINTING
Don't risk muddying your message with sub-par printing. A door hanger is only as effective as it is clear, durable, and colorful. Thanks to our state-of-the-art design, printing and finishing technologies, we can promise the best of each. Take advantage of our cutting-edge equipment and the expertise of our knowledgeable staff, who are always happy to walk customers through each step of the design and printing processes, all the way from the concept of the design to the completion of the product.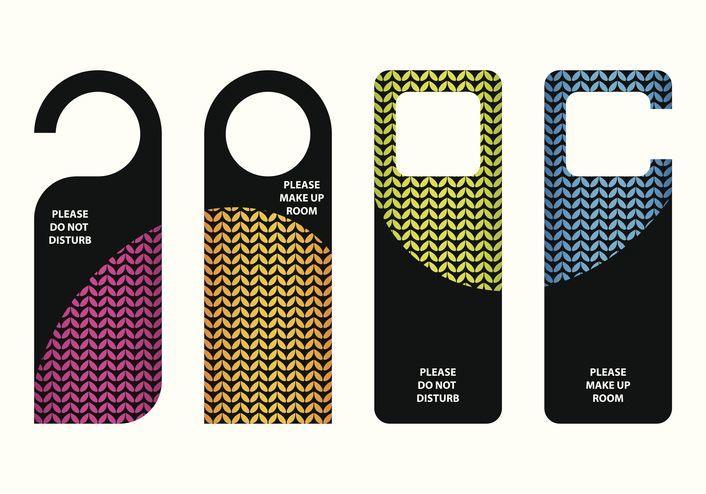 DOOR HANGER DESIGN
You never get a second chance at a first impression, which is one big reason door hangers are such an effective marketing tool. A clear and eye-catching marketing message is easy to fit onto a single door hanger, offering you the chance to impact your potential customers instantly. Door hangers also offer nearly limitless options when it comes to customizing your marketing message, with a wide variety of colors, design choices, paper stock, and finishes to choose from. Beyond simply raising awareness about your business or brand, you can also get creative with your messaging — use a door hanger to offer coupons, or spread information about promotions or sales. 
And when it comes to digital integration, using a QR code on your door hanger offers you a seamless opportunity to drive customers to your web-based marketing efforts as well. A simple scan of the QR code with their smartphone, and your new client will be brought to your website, landing page, or social media account. This cutting-edge combination of physical and digital marketing efforts can be incredibly effective for reaching customers of all ages. 
DON'T STOP AT DOOR HANGERS
BROCHURES, POSTCARDS AND MORE
If you're looking to spread your message even further and wider, look no further than Minuteman's selection of postcard, flyer, brochure and direct mail services. Each option is uniquely effective at saturating the market with your brand or offer, and each offers the same level of customization, quality, and cost-effectiveness as door hangers. And if you're in search of the most cost-effective option possible, it doesn't get better than direct mail. Through the US Postal Service's Every Day Direct Mail (EDDM) program, we can send anywhere from 500 to 5,000 pieces of mail to any carrier route in a ZIP code, for one-third the cost! Contact us to learn more about our direct mail marketing services and how we can help your brand stand out.