High Quality Offset Printing in Dallas
Regardless of the scale of your printing project, offset printing is a time-tested avenue for high quality results. Minuteman Press North Dallas offers a host of offset print services for businesses, including banners, custom booklets, brochures, and more. With many years of experience helping customers stand out with high quality printing, we know how to create eye-catching media for your target audience.
What Is Offset Printing?
Offset printing has been around for many decades, though modern technologies have elevated its detail and color fidelity to unparalleled levels. Full color offset print uses four colors—cyan, magenta, yellow, and black, or CMYK—to produce any hue imaginable, and it's one of the primary methods printers use for large format printing projects.
How Offset Printing Works
Offset printing layers colors one at a time using printing press rollers. Each color is laid down as tiny dots in layers, creating a wide range of hues and shades from just a handful of primary ink colors. As the inks dry, the colors blend.
Some styles of offset printing use just one color for a monotone appearance, while others use two or four (CMYK) for wider ranges. The style of paper can affect the type of printing used. Porous substrates like newsprint benefit more from coldset printing, whereas heatset printing is better for glossier surfaces.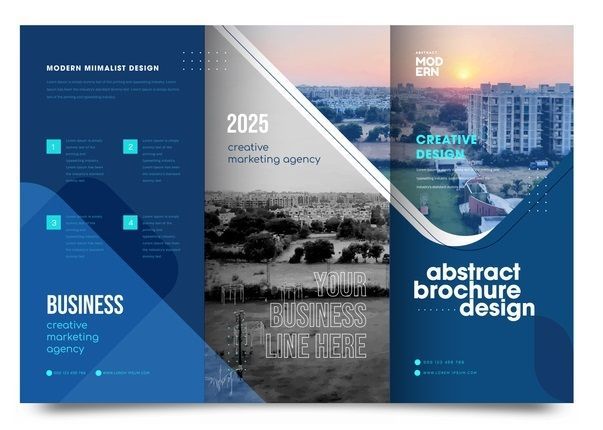 How Does Offset Printing Differ from Digital Printing?
Offset printing differs from digital printing in that it doesn't involve a direct transfer of ink to paper. Instead, it transfers ink from plates to rubber sheets, which are then rolled onto the substrate. It's a fairly static method of printing, making it best for large projects with minimal variability from one item to the next.
In digital printing, on the other hand, the ink is transferred directly to the paper, meaning it doesn't require as much setup for new printing projects. This makes it ideal for on-demand print jobs, but not so much for larger projects since its cost doesn't scale well with volume.
Why Choose Offset Printing?
While offset printing may not have the adaptability of digital printing, it is still a widely used method for handling print jobs. The reasons for this are its versatility, cost effectiveness, and high level of quality.
Cost Effectiveness
Offset printing is ideal for large print jobs that have little variability from one item to the next. The larger your project, the greater the value you get since costs don't scale as much with the size of the job as they might with a digital run. If your project requires more than 100 pieces, you'll usually get more value—and more timely results—from offset printing.
Versatility
Offset printing is highly versatile in terms of the substrates that it can use. You can use virtually any surface, from high gloss paper to newsprint. The technologies and processes at work in offset printing have been well developed over its lifetime, making it easy to work with most substrates.
Offset printing also makes it easier to use a wide range of inks, including metallics and custom colors that may not be viable with current digital technology.
High Printing Quality
Finally, offset printing has a longstanding place in the industry, meaning reliable processes have been established to achieve superior results. It's often easier to get the desired clarity, detail, and color fidelity with offset printing than it is with digital, in spite of the strides that the latter has made in recent decades.
Trust Your Next Printing Project to Minuteman Press North Dallas!
If you need a large print run for your next advertising campaign, event, convention, or other project, Minuteman Press North Dallas offers the experience and tools you need to make it a resounding success. We'll help you choose the style of printing you need to allow your visual media to create a lasting impression.
Our offset printing services include:
Banners
Brochures
Journals
And more!
We serve companies throughout North Dallas, Plano, Richardson, Addision, and Carrolton, and we can help you make your brand stand out.